Wet Nose Wednesday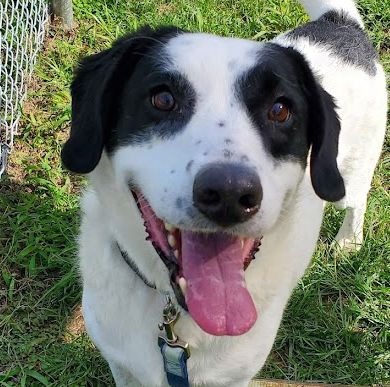 Momma 28178
Momma is a petite black cat and about 4 years old. Momma is one of our special FIV+ cats and will need to be an only kitty in your home or with another FIV+ cat. Cats with FIV can live long, healthy lives, and our staff will be happy to explain it all if needed. Momma is such a sweetheart that, once you hold her for cuddles, you just won't be able to put her back down. She loves to snuggle and has a most wonderful purr.
Bandit 25375
Bandit is a 5-year-old Border Collie mix. He has lots of spunk and energy, so he may be best suited for someone with an active lifestyle. Bandit loves to be on the go, whether it is going for walks, running zoomies, or romping with some of his canine buddies. Even though he's exuberant, he does like to wind down for some snuggles at the end of the day. Bandit knows how to sit on command and is even housebroken (though he may have a few accidents in a new place)!
Both Momma and Bandit are great pets, so make an appointment to come visit them today!