Wet Nose Wednesday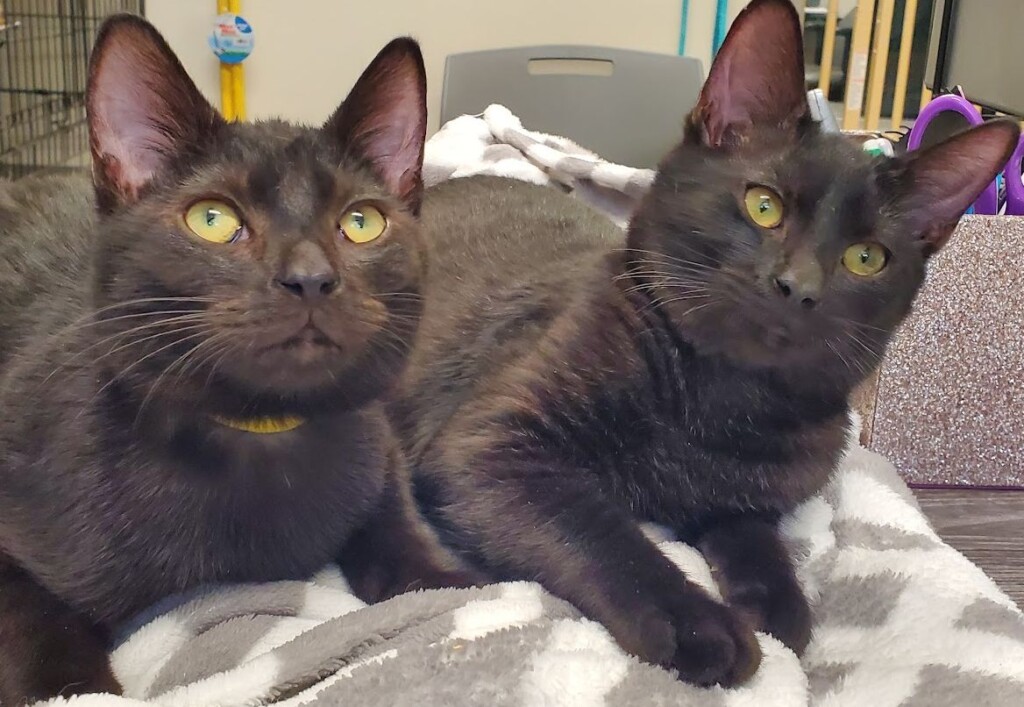 Chance 33777 & Chai 33776
Chance and Chai are two sweet and playful 4-month-old brothers. They both love running around, causing a little kitten mischief while looking as adorable as they can. Chance is slightly bigger than Chai and has very subtle black stripes in his fur. He seems a little more reserved that Chai at first, but he'll come running to play and get attention if you bring out a wand or feather toy. Chai tends to be a bit braver than his brother, and likes to adventure out to explore every nook and cranny. Both will snuggle with you, though Chai may be the cuddlier of the two. Chance and Chai would love to go home together so they can continue to romp and play together.


Ganon 33650
Ganon is a very happy hound. He has the best silly grin. He's only about a year old, so he's still quite the playful pup. Ganon loves coming out to play group and running zoomies with his puppy pals. He gets so excited to see them and to play that he barks and yips in glee! Ganon has his share of human friends, too, and enjoys his walks, play times, and snuggles with the volunteers and staff. He might fit in nicely with someone who wants a running or walking companion and would probably do just as well as a pet for a family with children. All the activity and fun would be just his thing.