Wet Nose Wednesday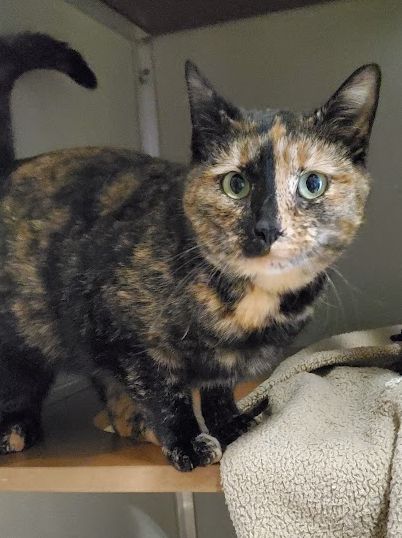 Candy 32747
Candy is just as sweet as her name indicates. At 10 years old, she is one of our most senior dogs. Don't let the age fool you, though; she's as active and energetic as a much younger dog. Candy seems to love nothing more than being around people and would be happy to be part of a big family with lots of children to play with. Candy does NOT do well with cats or other small animals, such as rabbits. After all, she is a hound and has that strong drive to chase after small critters. If your family would like to adopt a sweet and loving pet, Candy would be great for you.

Yoshi 33878 & Yumi 33877
Yoshi and Yumi are 1-year-old cats who came to the shelter together. They don't have to be adopted together, but they have been together their whole lives and would probably like going to the same home. Yoshi is a white and grey tabby male. Yumi is a Tortoiseshell female. Both are sweet and outgoing, ready to meet you as soon as you open their kennel doors. Yoshi is more of the cuddly guy who doesn't seem to mind being held. Yumi is a little more independent and prefers to come to you when she is ready for love. They are both playful and spunky little cats who would love to be new additions to your family.