Your Local Look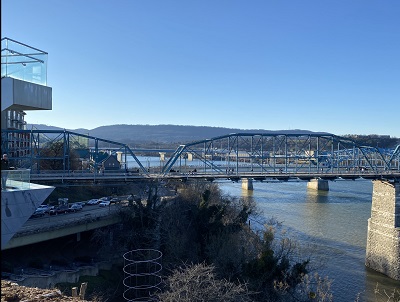 The Kentucky Derby is this weekend. 90% of ladies at the Derby wear their special hats. Prices can range from $500 to $1,000 for those fancy hats!
Through this Sunday May 8th, McKamey Animal Center will waive the adoption fee for ALL animals at the shelter. It's the "Empty The Shelter" event. The adoption fee will be waived for all available animals there, and will include their shots and neutering. Visit their website for all of the details, McKameyAnimalCenter.org
The Tennessee Highway Safety Office reminds you that May is "Motorcycle Safety Awareness Month". Please "look twice before pulling out into traffic". Motorcycles can be tough to see sometimes, because they are smaller than cars.
Collegedale City Hall will be the location for free Pfizer shots and boosters, for ages 12 and up, this Friday May 6th, from 9am until 12noon. No appointment is necessary. Again, that's this Friday morning May 6th. At Collegedale City Hall.
National Women's Health Week is May 8th through the 14th, but C.H.I. Memorial will help women ages 35 and over celebrate early, by offering a free mammogram. This SATURDAY May 7th, you can visit the Mobile Mammogram Bus, which will be parked at Olivet Kingdom Center, 730 Martin Luther King Jr. Boulevard. The hours will be 1;30 to 3:30pm this Saturday. Walk-ups are welcome, or you can make an appointment by calling (423) 495-4040, Free mammograms Saturday afternoon, ladies 35 and older.
Providence Haven Mission is hosting a fundraiser dinner to raise money for Ukrainian families fleeing the was. The dinner is this Saturday May 7th with a lot of amazing foods and desserts. Information is on eventbrite.com
Blood Assurance is critically low on all blood types. If you would like to donate blood, visit BloodAssurance.org and click "donate". Put in your zip code for a donation location close to you. Blood Assurance has many locations in the Chattanooga area.
Don't miss the Mother's Day Celebration at the Chattanooga Market. It's open from 11am until 4pm this Sunday, at First Horizon Pavilion, next to Finley Stadium. Fresh flowers and locally-grown veggies, hand-made jewelry, and MUCH more. Sunday.