Your Local Look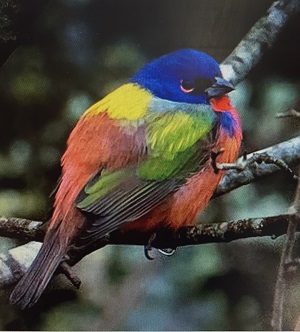 High school graduates and college students who have an interest in a medical career, can apply for the "Future Docs Leadership Program" from the Hamilton County Medical Society.. This summer program gives students two weeks in a medical setting, to observe a specialty they want to study. This Friday May 13th is the deadline to register, so visit ChattMD.org to find out the details. That's ChattMD.org
Your Chattanooga Lookouts are at home through this Sunday May 15th, hosting the Mississippi Braves. Get your tickets online at Lookouts.com
The Hamilton County Health Department has expanded its hours for kids to get their Covid shots… Monday through Friday from 8am until 4pm, and on Saturdays from 8am until 12noon. All shots are free, and are now given at the Health Department location on East 3rd Street next to Erlanger. Call for details, (423) 209-8383.
"Rescues On The Runway" is a huge fundraiser for the Humane Society, and the event is scheduled for June 11th at The Trade Center. Enjoy a delicious dinner, then meet some young and old animals whose lives have been saved thanks to your generosity. AND some of those animals will be available for adoption too… Get tickets online at HESchatt.org (that stands for Humane Educational Society)… HESchatt.org
The Chattanooga Zoo has renewed its lease with the City of Chattanooga, and will continue to be our Zoo for another 50 years!!!
The Cumberland County Playhouse presents "Agatha Christie's Murder On The Orient Express", through the end of the month. Get your tickets online at CCplayhouse.com