Your Local Look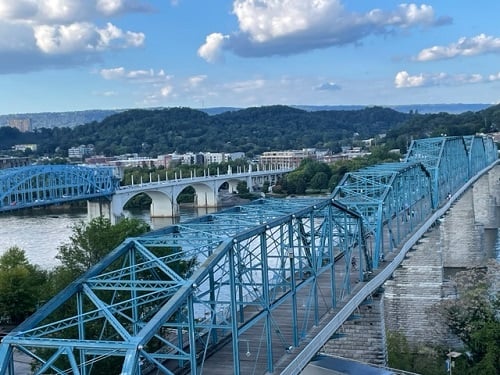 "Noon Tunes" are back – Noon Tunes are free concerts, every Thursday at 12:00, in Miller Plaza. Enjoy live music during lunch, each Thursday, in downtown Chattanooga.
Blood Assurance is in critical need of O- blood. If you can donate, walk-ins are welcome. But if you would like to make an appointment at a convenient location near you, visit BloodAssurance.org and put in your zip code. Again, Blood Assurance is in critical need of O Negative blood donations.
A good way to boost your immune system is to … hug somebody! "Psychological Science" Magazine says giving someone a hug gives YOUR immune system a boost.
Next Friday September 16th will be "PARK-ing Day" in Chattanooga. Parking spaces around town will be converted into tiny parks … just for the day. It's an international event where street parking spots become a place to play.. PARK-ing Day in Chattanooga is Friday September 16th.
The United Way of Chattanooga is turning 100 – and they hope YOU help them celebrate, with 100 Ways of Giving. Join the United Way on September 16th and 17th for a 2-day volunteering event. Help your community! Sign up at UWchatt.org
College Football Action this Saturday Sept. 10th includes: Tennessee heading to Pittsburgh; Alabama plays Texas; South Carolina will be at Arkansas; Samford head to Athens to play Georgia; and Kentucky takes on Florida
This Monday, September 12th, the Partnership For Families, Children, and Adults will hold an open house. It will be a Celebration Of National Deaf Awareness Month, and will be held at 5600 Brainerd Road. Everyone is invited from 4-6pm