Your Look At Local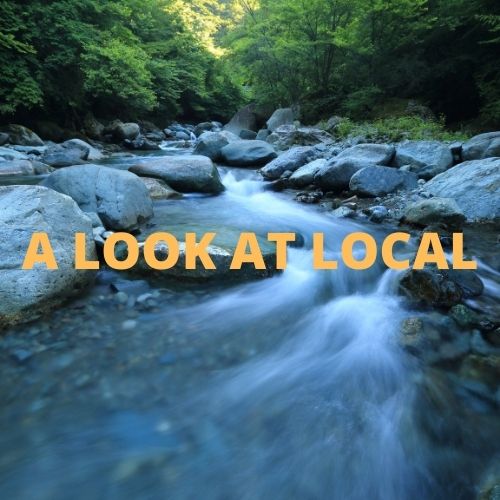 Don't miss "Nightfall" this Friday night, August 27th. It's two live shows, downtown in Miller Plaza. The opening act at 7pm will be local performer Brandy Robinson. And at 8pm it's Texas songwriter Bonnie Bishop. FREE shows, Friday night, downtown.
From August 30th til September 5th, Krispy Kreme will give you TWO free donuts, one of them shaped like a heart, the other a regular round glazed donut. Just show your Covid Card, to prove you've been vaccinated, and you'll get those 2 donuts free. That's at Krispy Kreme the week of August 30th through Sept. 5th.
The tallest man in America has passed away at the age of 38. He was from the Ukraine but lived in Minnesota, and died of heart disease. At the time of his death, he was 7 feet, 8 inches tall.
Your Chattanooga Lookouts are at home at AT&T Field through Sunday September 5th. They host the Tennessee Smokies, then the Birmingham Barons. Get your tickets today at Lookouts.com
McKamey Animal Center is putting out an urgent call for Foster Families and Adopting Families. McKamey has about 300 dogs, 300 cats, and 9 other animals that are in need of loving families. If you can foster or adopt, or donate, visit their website today. It's McKameyAnimalCenter.org / Help Them "Clear The Shelter", now. You will need an appointment so visit McKameyAnimalCenter.org
This Saturday night will be the final "Riverfront Nights" concert of the Summer. The Free show is from 7pm until 10pm at Ross' Landing, and features a variety of musical talent. Pets and snacks and coolers ARE welcome. Saturday night on the Riverfront.