These Chattanooga Firefighters Are Making a Difference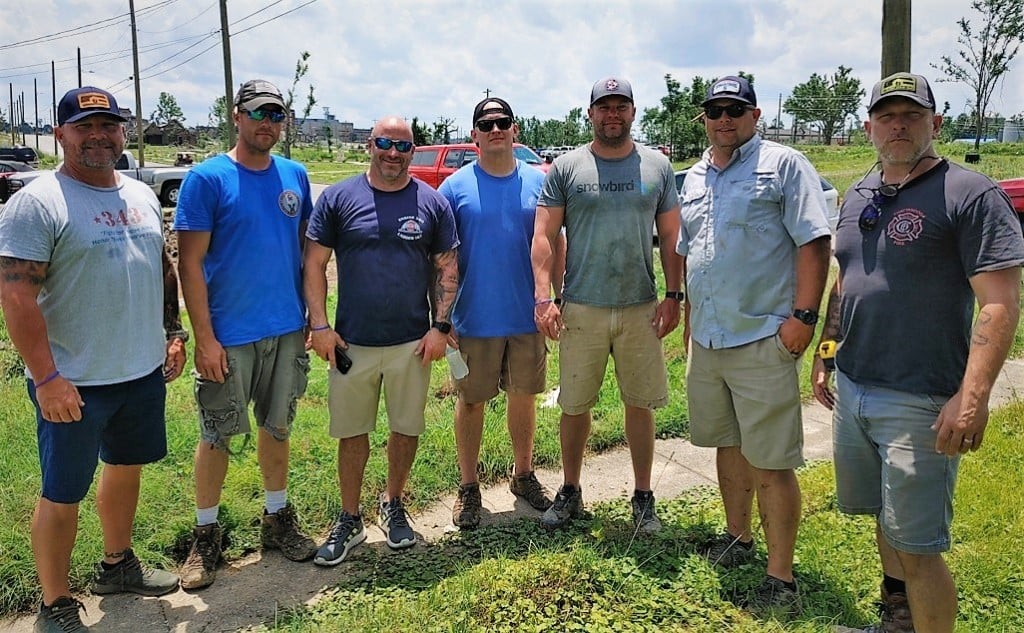 More than 170 volunteers, including several members of the Chattanooga Fire Department, have gathered in Mayfield, Kentucky, June 6-18, to build a fully accessible home in only 12 days for a local Army veteran whose house was destroyed by an F5 tornado on December 10, 2021.
Senior Firefighter Keith Mosley, Firefighter Jake Case, Firefighter Josh Hixson, Senior Firefighter Mark Coffman, Senior Firefighter Brit Bradshaw, Captain Tyler Swindell, Lt. Joe Fuller, and Firefighter Derek Riley, along with retired CFD members Adam Cannon and Chip O'Dell, have joined volunteers from around the country to build a 2,300 square ft., mortgage-free accessible home for disabled Army veteran Tim Andreasen and his family. They are part of A Soldier's Journey Home (ASJH), a non-profit organization that builds homes for seriously injured veterans in concert with the Stephen Siller Tunnel to Towers Foundation.
Chattanooga firefighters are an integral part of the ASJH charity. They have been taking part in the house builds for a number of years, traveling across the nation and using their vacation time to help with construction and logistics.
More information, photos and videos are attached to this email. The content has been provided by the incredible staff from A Soldier's Journey Home.